"Creative Crochet," first published in 1973, is now available on CD!
Notice: June '06
Orders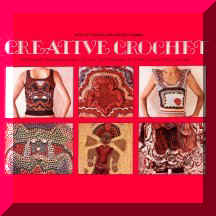 Contact Information
Nicki Hitz Edson
9317 Lima Terrace S.
Seattle WA 98118
(206)723-8331
As of July 6, 2006, my email and addresses were lost, vanished from my computer!
If by chance you had ordered a cd in June, please email me again, as your order was lost.
My apologies, though why these files were lost is a mystery. Thanks