"Creative Crochet," first published in 1973, is now available on CD!
Notice: June '06
Orders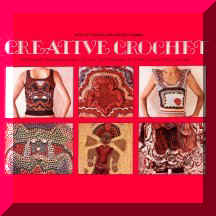 Contact Information
Nicki Hitz Edson
9317 Lima Terrace S.
Seattle WA 98118
(206)723-8331
Pet Portrait Pillows
by Nicki Hitz Edson

Personalized, one-of-a-kind pillows with a portrait of you
favorite pet

Very high quality craftsmanship and materials

Knitted in fine, soft wool with appropriate fabric back

Stuffed and very huggable
Click on the pictures to make them larger. The photos next to the pillows are the snapshots used for the portraits
| | |
| --- | --- |
| Kona | We all know that your pet is the best, the cutest, the most handsome, and the best behaved. Immortalize your unique and lovable creature on a cushion to put on your sofa or bed, to admire, hug, or just to lean on. |
| Alex | The cushion covers are approximately 22 x 22 inches square, the motif is about 16 inches square. The cover is fit over a polyester pillow, and is easily removed for dry cleaning. |
| Bongo | These Pet Portrait Pillows you, your family, your guests and your pets to enjoy and treasure for a lifetime. |
| Abby | Abby is Nicki's dog, and the first pillow she made. |
PET PORTRAIT PILLOWS are a perfect gift for your pet-loving friends.
Your college student can have his (or her) PET PORTRAIT PILLOW at school.
PET PORTRAIT PILLOWS make great house warming gifts for your generous host(ess.)
Personalize your PET PORTRAIT PILLOWS with your pet's name or another personal remark:

• Mans' Best Friend
• Number One Mouser
• A Sterling Stallion
• Pretty Polly
Here are some sample of other commissioned Pet Portrait Pillows.
How to order your custom Pet Portrait Pillow
Each pillow is $250, plus tax, if you live in Washington State, and $6.00 for shipping and handling. Allow 3-6 weeks delivery. Send a check* and a focused, detailed photograph of your pet, (see photos next to pillows) Snapshots are ok. The best shots are those with your pet looking straight at the camera.
*Contact information is under the menu on the left. Please do not hesitate to call, email or write with any questions.
Paper Brochures to send to your friends are available upon request